Hot Stories
Submitted on 10/24/14, 05:31 AM | Click Here for the full article: Bloomberg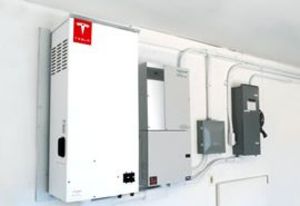 Battery Backup for Rooftop Solar Power Systems Too Costly
Using batteries to retain energy from rooftop solar systems will be too expensive for at least two years, according to industry executives.
That means homeowners who add solar panels to save money on utility bills will continue to lose electricity during blackouts, even after an 80 percent decline in battery costs over the past decade.
Residential solar systems typically send power to the grid, not directly to the house, and don't run the home during a blackout. For batteries to save consumers money, stored energy must be drained daily, said Jamie Evans, who runs the U.S. Eco Solutions unit for Panasonic Corp., which supplies lithium-ion cells for Tesla Motors Inc.
"Solar will need storage for grid stability," Evans said yesterday in an interview at the Solar Power International convention in Las Vegas. "Battery costs need to come down and regulatory structures have to change to really scale up."
As residential solar become more common from California to New York, utility grids will increasingly become stressed without storage to ease supply and demand imbalances, he said.
For now, that means battery storage only makes economic sense for large businesses that get hit with extra fees when their power usage exceeds utility expectations.
Submitted on 10/20/14, 05:48 AM | Click Here for the full article: AltEnergyMag Newspage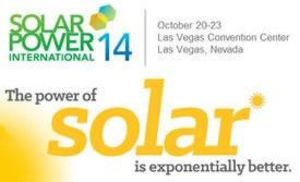 Solar Power International underway in Las Vegas.
This years show takes place October 20 - 23, 2014 in Las Vegas, Nevada. Over 15,000 + visitors are expected in attendance to learn about the latest technology innovations, financing models, business best practices and policy and incentive programs that are contributing to the growth of the solar industry. With over 600 exhibitors from 100 countries on display showcasing the entire system of solar technology and advances in solar cell and module technology, balance of system components, solar heating and cooling and energy storage.
This year Solar Power International will offer 100 sessions, eight tracks, Master Speakers, 25-minute QuickTalks, and some of the best education in the industry Whether you're an attendee or an exhibitor, an installer or manufacturer.
As a media partner AltEnergyMag.com is covering Solar Power International 2014 and bringing industry news and exciting new products to our eMagazine to help our readers make sense of this massive event.
Make sure to check out our special SPI 2014 Newspage for Exhibitor news.
Click here to check out our SPI 2014 Tradeshow report to see what exciting new products we found at this years show.
Submitted on 10/16/14, 10:07 AM | Click Here for the full article: RT.com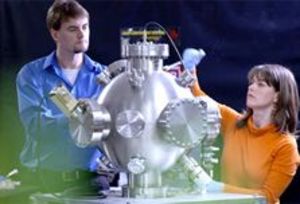 Lockheed announces major breakthrough in nuclear fusion
The largest military contractor in the United States is developing a nuclear fusion reactor that is small enough to fit on the back of a truck but has the ability to produce the energy required to power a warship.
Lockheed Martin said in a statement released on Wednesday this week that its secretive Skunk Works division — the unit responsible for the U-2 spy plane and F-117 stealth jet — has already applied for several patents related to the high-tech reactor it has in the works, and expects it to be deployed during the next decade if interested industry and government partners sign on to help starting soon.
"Our compact fusion concept combines several alternative magnetic confinement approaches, taking the best parts of each, and offers a 90 percent size reduction over previous concepts," Tom McGuire, the compact fusion lead for the Skunk Works' Revolutionary Technology Programs, said in a statement."The smaller size will allow us to design, build and test the CFR in less than a year."
Submitted on 10/15/14, 05:07 AM | Click Here for the full article: PV - Magazine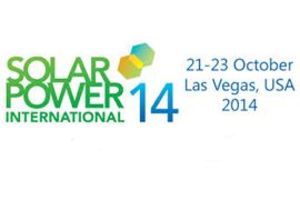 SPI 2014: 600 exhibitors and 15,000 visitors expected
With less than one week before the largest North America solar trade show, SPI, kicks off in Las Vegas, visitors are being advised to expect to spend their day on their feet. With the two South Halls of the Las Vegas Convention Center being consumed by the exhibition, organizers say that attendees can expect to take many more than 10,000 steps a day.
Unique booth designs and companies going "all out" are to be expected at SPI this year, according to organizers with Hanwha Q CELLS taking out the largest booth space. 25% of the exhibitors are from outside of the U.S., with 23 countries being represented. Chinese, Germany and Spanish country pavilions will also occupy large sections of the trade show floor.
Of the U.S. exhibitors, Californian companies represent the largest group, making up 31%. The state is followed by Texas, Colorado and Ohio – with each of these states comprising 5% of the total number of exhibitors.
Submitted on 10/13/14, 06:01 AM | Click Here for the full article: GreenTech Media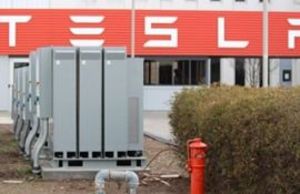 SolarCity's CTO Peter Rive on Solar Power Plus Energy Storage
SolarCity, the nation's largest residential solar installer and financier, is coupling Tesla's battery-based energy storage hardware with its rooftop solar systems.
Peter Rive, the co-founder and CTO of SolarCity, spoke at last week's Energy Storage North America conference and said that the standard offering from SolarCity could eventually include storage. Rive added that the combination of solar and storage "won't look that much different for the customer," but that "the benefit to the customer will be that you will have a little backup power."
Defecting from the grid?
A recent RMI blog post contends that "continued rapid declines in the cost of solar and the start of the same trend for storage mean that grid parity may come much sooner than previously thought -- and well within the 30-year planned economic life of typical utility investments." When asked about this report on the economics of consumers defecting from the grid, Rive had this to say: "I hope it doesn't happen. I don't think it makes sense for someone to remove themselves from the grid. If you think about the load on a circuit as opposed to an individual home, an average home on a circuit is maybe 3 kilowatts peak. But you may find that any given home will go up to 10 kilowatts at any given time. That means the battery would have to be sized to 10 kilowatts."
Submitted on 10/10/14, 05:57 AM | Click Here for the full article: SB Sun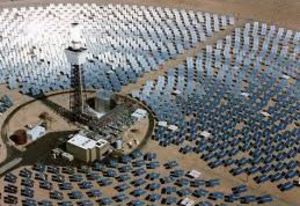 Palen solar power project near Joshua Tree scrapped
A proposed "tower power" solar power plant near Joshua Tree National Park that drew heavy opposition from environmental groups has been scrapped.
An application to state regulators for the Palen solar power project, a joint venture by Oakland-based BrightSource and the Spanish solar power giant Abengoa Solar, was withdrawn recently.
Two 750-foot towers were originally proposed for a nearly 2,000-acre east Riverside County project that would have been near Joshua Tree National Park and the Pacific Flyway, a path migrating birds travel that often includes a rest in the Salton Sea.
David Lamfrom, California Desert programs manager for the National Parks Conservation Association, said the project had the potential to be more damaging to wildlife than the 450-foot Ivanpah towers.
State regulators recently ordered the project scaled back from two towers to one.
"After carefully reviewing the proposed decision recommending approval of one tower, as well as other aspects of the development, we determined it would be in the best interest of all parties to bring forward a project that would better meet the needs of the market and energy consumers," Joe Desmond, senior vice president of marketing and government affairs at BrightSource, said in a statement.
Submitted on 10/08/14, 05:33 AM | Click Here for the full article: ThinkProgress.org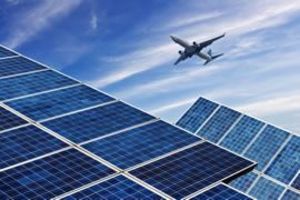 Why Solar Power Is Taking Off At Airports Across The Country
"Airport interest in solar energy is growing rapidly as a way to reduce airport operating costs and to demonstrate commitment to sustainable airport development," says the website of Harris Miller Miller & Hanson Inc., a consulting firm that helped write the FAA's regulatory guidance for solar power at airports.
Right now, airport operating costs are high, so high that the majority of airports lose money every year. A substantial portion of those costs come from energy use. In fact, the Airport Cooperative Research Program says airports are one of the largest public users of energy in the country. In terms of expenses, energy is often the second largest operating expense, exceeded only by personnel, according to the ACRP.
One way to reduce energy costs is simply to reduce electricity use, which is why many airports have taken to installing solar projects. That's because when the initial cost of the installing the project is paid off, the airport essentially provides free electricity to itself, disregarding the cost of maintenance.
That scenario, however, is only possible if the airport decides that it would like to privately own the solar operation — something that does not happen widely in the United States due to the substantial cost involved. What happens far more often is that airport solar projects are owned by private companies, which unlike airports, are eligible for tax credits. The airport, in most cases, acts solely as the property owner.
Submitted on 10/06/14, 05:20 AM | Click Here for the full article: Financial Times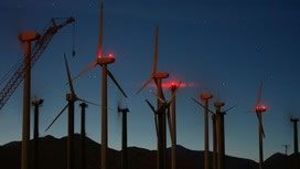 Wind power needs subsidy to compete in US, says Siemens
The US wind power industry still needs subsidy to compete with fossil fuels, according to Germany's Siemens, one of the world's largest wind turbine manufacturers.
Lisa Davis, who took over in August as the head of Siemens' global energy business, told the Financial Times that although wind power in the US was close to "grid parity" – the level at which it becomes competitive with other sources of electricity – "we're not there yet".
Her comments come as the US industry is urging Congress to reinstate the tax credit for wind generation, which expired at the end of last year. The American Wind Energy Association has warned that the industry could face falling investment and employment if the credit is not restored quickly.
Lazard, the investment bank, calculated recently that in parts of the US with strong wind, it could be a cheaper source of power than gas-fired generation, after steep declines in the cost of turbines.
However, Ms Davis argued that costs still needed to be cut further before wind could compete on equal terms with gas.
"We've not yet got to the point where it's truly self-sustaining," she said. "We've got to focus on cost competitiveness."
Featured Hot Product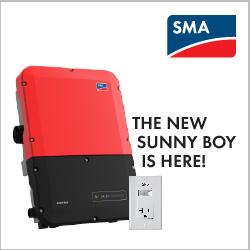 The Sunny Boy 240-US offers industry-leading 96% CEC efficiency, design flexibility, simplicity and module-level optimization, all backed by SMA's unrivaled bankability and service support. It also features exclusive SMA Multigate- US technology, which allows for fewer components exposed to heat stress under the module and greatly improves communication reliability versus other micro inverter systems. An improved cabling concept further elevates the Sunny Boy 240 from the competition by eliminating the need for a trunk cable.