Alternative Energy Articles from the Current eMagazine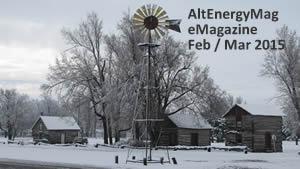 The Integrated Grid
02/27/14, Contributed by, The Electric Power Research Institute, Inc. (EPRI)
Excerpts from the EPRI Study on the Integrated Electric Grid
50-State Solar Jobs Analysis
02/27/14, Andrea Luecke, The Solar Foundation
Solar energy is still pushing its way into the mainstream. Installation is booming because people are becoming more and more aware of the value and other benefits of solar energy.
2013 Nanotechnology Patent Literature Review
02/27/14, Contributed by, McDermott Will & Emery Nanotechnology Affinity Group
For nanotechnology patent literature as a whole, Energy Storage, Photovoltaics and Petroleum Exploration emerged as the top three areas of focus in the Energy sector, each with similar growth since the early 2000s.
2014 Solar Marketing Outlook
02/27/14, Contributed by, Eco Branding
Each year, we survey a few dozen clean tech companies across many sectors of the industry – including solar, wind, geothermal and energy efficiency – to collect valuable data on marketing practices within the industry.
Case Study - Mark Abbott Memorial Lighthouse in Santa Cruz, CA
02/27/14, Ron Jones for, Quick Mount PV
Since the installation is located just 40 feet from world-class surf spot Steamer Lane, resisting the corrosive effect of ocean air required aluminum rigid conduit, stainless steel hardware, and anodized roof mounts.
Alternative Energy Stories of the Day
Submitted on: 03/12/14, 06:10 AM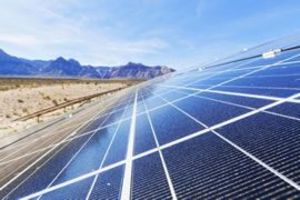 Solar power production hit a new record of 4,093 megawatts on Saturday, March 8, 2014. The previous record was 3,926 megawatts (MW) set the previous day on March 7. Electricity generated from solar has more than doubled from June 7, 2013 when the ISO recorded 2,071 MW of peak production — and output has more than quadrupled from the summer of 2012. The new record generation can instantaneously power about 3 million homes.
Meanwhile, when combining ISO wind resources of 5,890 MW* and solar resources of 5,231 MW, the two resources now account for 11,121 MW interconnected to the ISO grid. In total, all renewables (including geothermal) make up about 15,000 MW of the ISO generation mix. The current wind production record stands at 4,302 MW set June 23, 2013.

"This shows that California is making remarkable progress in not only getting new resources approved and connected to the grid, but making meaningful contributions in keeping the lights on as well," says Steve Berberich, ISO President and Chief Executive Officer. "The milestones illustrate that we are well into a new era when clean, renewable energy is shouldering its share of our electricity needs — and that is exciting."
GE Introduces Smart, Powerful 2.75-120 Wind Turbine
Submitted on: 03/10/14, 06:16 AM
At the European Wind Energy Association's annual conference, GE) announced its 2.75-120 wind turbine, a smarter, more powerful turbine. Part of GE's brilliant wind platform, the 2.75-120 provides 5 percent more annual energy production than GE's 2.5-120 mod
New Report: U.S. Solar Market Grows 41%, Has Record Year in 2013
Submitted on: 03/07/14, 05:40 AM
Continuing its explosive growth, the U.S. solar industry had a record-shattering year in 2013. According to GTM Research and the Solar Energy Industries Association's (SEIA) Solar Market Insight Year in Review 2013, photovoltaic (PV) installations continued to prol
Follow The Money: Who Is Funding Energy Storage And Why
Submitted on: 03/05/14, 05:51 AM
To understand how the energy storage in the United States – particularly California — is heating up, just follow the money. Green Charge Networks, a Silicon Valley storage installer, announced Tuesday that it has lined
Trina Solar and ANU Jointly Develop High Efficiency Solar Cell
Submitted on: 03/03/14, 01:56 PM
Trina Solar a global leader in photovoltaic modules, solutions and services, announced today that researchers from Trina Solar and the Australian National University have jointly developed a new high-efficiency solar cell. T
Today's Alternative Energy Headlines
PVinsights: Polysilicon prices face increasing price cut pressure in March.
Submitted on: 03/12/14, 02:37 AM
With slower downstream demand in China, polysilicon pricing faces increasing price cut pressure as the supply is less tight. Some spot polysilicon transaction drops in China.
Energy management and efficiency comes under the spotlight at NEMEX 2014
Submitted on: 03/12/14, 02:32 AM
NEMEX, the live event of choice for innovative and efficient energy management, has unveiled an enhanced seminar programme alongside world-class exhibitor innovations. With energy efficiency an overriding concern for organisations of all sizes and across every sector, the seminars will address the l
Waste to Energy innovations on show at Energy Recovery 2014
Submitted on: 03/12/14, 02:29 AM
Energy Recovery at Sustainability Live 2014, the live event of choice for the waste-to-Energy (WtE) market, has unveiled an enhanced seminar programme alongside world-class exhibitor innovations. With WtE becoming more prevalent in Europe and worldwide, British companies
SolarNexus Selected by U.S. Department of Energy for $500,000 SunShot Incubator Award
Submitted on: 03/11/14, 05:50 PM
SolarNexus to build industry's first end-to-end framework to streamline solar project management by integrating multiple vendors' offerings.
Solvay launches production of torrefied biomass
Submitted on: 03/11/14, 05:47 PM
A new solution that contributes to energy transition
Featured Alternative Energy Product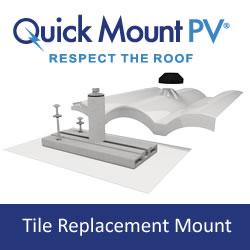 E-Mount features Quick Mount PV's patented QBlock Elevated Water Seal Technology to provide superior waterproofing and fast, single bolt installation on composition/asphalt shingle roofs. Similar to QMPV's best-selling Classic Composition Mount, E-Mount uses a smaller, lighter flashing and is priced to compete in highly competitive markets. All stainless steel hardware included. Made in the USA.
Featured Alternative Energy Company
(Firenze, Italy, Italy)
ETA-Florence offers high-quality technical, organisational and management support, providing specific consultancy services and advanced engineering solutions in the field of renewable energies. Since 1994 ETA-Florence has gained a strong experience in communication activities, including organisation and realisation of high level international conferences and exhibitions, scientific publications, a wide network of contacts established with universities, research centres, industries and media.
Upcoming Alternative Energy Events and Conferences