Alternative Energy Articles from the Current eMagazine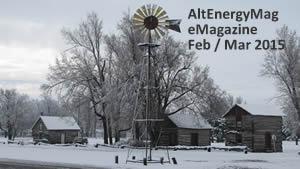 Renewable Energy and Cross-Border Prospects
10/13/14, Peter K. Nance, ICF International
The current power trade between the United States and Mexico is relatively small, and the renewable sector in Mexico remains underdeveloped. Yet, encouraging market dynamics gives ample reason to pay attention to this area.
Fed Up With Federal Inaction, States Act Alone on Cap-and-Trade
10/13/14, Nick Cunningham , OilPrice.com
California has entered into a partnership with the Canadian province of Quebec to link up their carbon markets. It's a small step, but the two have already created the largest carbon market in North America.
Making solar power's future even brighter
10/13/14, Dan Liggett, geoAMPS
Companies have experienced 35 percent savings in their solar panel field project costs through greater efficiencies.
Generating profits with wind energy
10/13/14, Thomas Zirngibl, TÜV SÜD Industrie Service GmbH
The experts from TÜV SÜD underline how comprehensive due diligence can prevent investments from being 'gone with the wind'.
Clean Energy Won!
09/29/14, Jonathan Silver, twitter.com/JMSilver_energy
During the first Obama Administration, Mr. Silver led both the federal government's $50 billion clean energy investment fund and its $20 billion fund focused on electric vehicles.
Alternative Energy Stories of the Day
Solar Power International underway in Las Vegas.
Submitted on: 10/20/14, 05:48 AM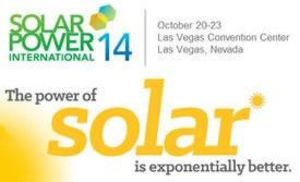 This years show takes place October 20 - 23, 2014 in Las Vegas, Nevada. Over 15,000 + visitors are expected in attendance to learn about the latest technology innovations, financing models, business best practices and policy and incentive programs that are contributing to the growth of the solar industry. With over 600 exhibitors from 100 countries on display showcasing the entire system of solar technology and advances in solar cell and module technology, balance of system components, solar heating and cooling and energy storage.
This year Solar Power International will offer 100 sessions, eight tracks, Master Speakers, 25-minute QuickTalks, and some of the best education in the industry Whether you're an attendee or an exhibitor, an installer or manufacturer.
As a media partner AltEnergyMag.com is covering Solar Power International 2014 and bringing industry news and exciting new products to our eMagazine to help our readers make sense of this massive event.
Make sure to check out our special SPI 2014 Newspage for Exhibitor news. Also stay tuned for our Tradeshow report to see what exciting new products we found at this years show.
Lockheed announces major breakthrough in nuclear fusion
Submitted on: 10/16/14, 10:07 AM
The largest military contractor in the United States is developing a nuclear fusion reactor that is small enough to fit on the back of a truck but has the ability to produce the energy required to power a warship. Lockheed Martin said in a statement released
SPI 2014: 600 exhibitors and 15,000 visitors expected
Submitted on: 10/15/14, 05:07 AM
With less than one week before the largest North America solar trade show, SPI, kicks off in Las Vegas, visitors are being advised to expect to spend their day on their feet. With the two South Halls of the Las Vegas Convention Center being consumed by the exhibition
SolarCity's CTO Peter Rive on Solar Power Plus Energy Storage
Submitted on: 10/13/14, 06:01 AM
SolarCity, the nation's largest residential solar installer and financier, is coupling Tesla's battery-based energy storage hardware with its rooftop solar systems. Peter Rive, the co-founder and CTO of SolarCity, sp
Palen solar power project near Joshua Tree scrapped
Submitted on: 10/10/14, 05:57 AM
A proposed "tower power" solar power plant near Joshua Tree National Park that drew heavy opposition from environmental groups has been scrapped. An application to state regulators for the Palen solar power project, a joint venture by Oakland-bas
Today's Alternative Energy Headlines
SPI 2014 - MERSEN TO DISPLAY NEW PV SAFETY SYSTEM SOLUTIONS AT SOLAR POWER INTERNATIONAL 2014
Submitted on: 10/20/14, 08:49 AM
Mersen
SPI 2014 - Suntech to Showcase its High Quality Products at Solar Power International
Submitted on: 10/20/14, 08:24 AM
Suntech will introduce its new insurance policy which provides 25 years' warranty for module performance
OPDE has over 56.6MW in solar farms in UK after gaining approval for new 18MWp solar farm in Iwade
Submitted on: 10/20/14, 08:22 AM
It will generate enough electricity to power up to 5,400 homes in the UK; the planning consent obtained enables the firm to commence construction in November 2014. In September, OPDE obtained permission to develop a 10.8MW solar farm in Crewkerne. The two projects form part of OPDE's development pip
PROINSO launches pioneering online service Click & Collect in South Africa
Submitted on: 10/20/14, 07:36 AM
• The Click & Collect online store is available at www.proinso.co.za. • In four simple steps, users can buy products from top solar technology brands like SMA, Zeversolar or Jinko Solar, among many others. The estimated delivery time is five days at most, provided stock availability.
Panasonic Partners With Powertree Svcs to Construct 68 Solar-Powered EV Stations in San Francisco
Submitted on: 10/20/14, 07:32 AM
Powertree Services' Innovative Solution Combines Solar Energy Generation with Battery Storage and Electric Vehicle Charging; Offers Supplemental Building Energy for Customers on Pacific Gas & Electric Grid
Online Now - Solar Power International 2014 Special News Report
Publish Your Show News and see what the competition is up to.


Featured Alternative Energy Product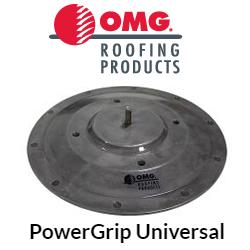 PowerGrip Plus Roof Mount System, a watertight structural attachment system used to secure ballasted solar racks and other equipment to roofs covered with thermoplastic (TPO and PVC) membranes. PowerGrip Plus is designed with wind performance in mind and offers ultimate tensile strength of 2,000 lbf. and ultimate shear strength of 1,075 lbf. Properly installed PowerGrip Plus units reduce rack movement and remaining watertight. PowerGrip Plus units are easy to install, saving both time and labor when compared to alternative options. A wide membrane skirt promotes easy welding in place, and the 15/8 diameter and ½ inch tall mount provides an optimal perch for securing brackets or struts. The exposed 1 inch tall and 3/8 inch diameter bolt and mounting stand are made from corrosion-resistant stainless steel and aluminum alloy for superior long-term performance.
Featured Alternative Energy Company

(Agawam, MA, United States of America)
OMG Roofing Products is a major supplier to the commercial roofing industry and offers a roof mount product for solar racks called PowerGrip. PowerGrip provides a secure watertight connection to the roof deck or structural members. Once heat welded in place, properly installed PowerGrips virtually elminate rack movement and remain watertight. Call (800) 633-3800 for information or visit www.OMGPowerGrip.com.
Upcoming Alternative Energy Events and Conferences