Alternative Energy Articles from the Current eMagazine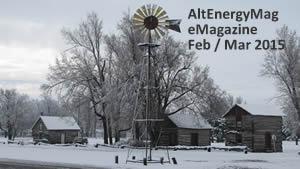 Upcoming Tradeshow, Conference & Exhibition Summary
April, May, June 2015
03/16/15, Brandon Hetherington for, AltEnergyMag
Here is a summary of what Tradeshows, Conferences & Exhibitions to look forward to in the coming months.
Developers Want Housing Estates "Off Grid"
03/16/15, David Washington, The Lead South Australia
A South Australian solar energy company is in talks with "major developers" to build energy self-reliant housing estates which don't need to be connected to the main electricity grid.
DuPont and Yingli Solar Collaborate on Clean Energy
03/16/15, Contributed by, Dupont
Rooftop Solar System at DuPont R&D Center Serves as Model for Distributed Solar Power Systems in China
FastRack510 Installed at Hawaii's Largest Airports
03/16/15, Contributed by, Sollega
The minimal seismic anchors were installed at a rate of up to five per man hour. Combined, the arrays were spread over more than ten individual flat roofs.
Osaka – The City of Green Technologies
03/16/15, Rajnish Ahuja,, Revolve
The Environmental Governance approach of Osaka is exemplary for the developing Asian cities who are trying to balance development and sustainability.
Alternative Energy Stories of the Day
These States Are the Early Leaders in the US Energy Storage Market
Submitted on: 03/26/15, 03:32 PM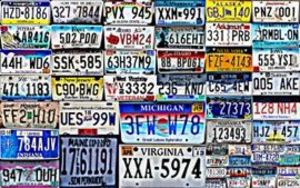 Eric Wesoff for GreenTech Media:
Energy storage is a small market experiencing fierce growth. The U.S. installed 61.9 megawatts of energy storage in 2014, and GTM Research is forecasting 220 megawatts to be installed in 2015. But, as with the U.S. solar industry, energy storage projects are clustered in states with incentives or in regions where markets are able to place a value on storage.
So it's no surprise that California, Hawaii, and New York have assumed early leadership in energy storage by virtue of their unique incentives, mandates and markets, according to the inaugural GTM Research and Energy Storage Association U.S. Energy Storage Monitor report.
Cont'd...
See-Through Solar Is Tomorrow's Threat to Oil
Submitted on: 03/24/15, 02:04 PM
The engineers at Ubiquitous Energy are developing solar panels that are completely transparent and as thin as a laminate. They can do this by creating see-through solar cells that absorb only the invisible parts of the solar spectrum—ultraviolet and infrared radi
US Energy Storage Market Could Triple This Year
Submitted on: 03/23/15, 05:39 AM
The energy storage market is poised for substantial growth over the next five years, with installed capacity this year expected to more than triple to 220 MW from last year's 62 MW. A recent report from GTM Research and the
Solar eclipse illuminates importance of energy storage
Submitted on: 03/20/15, 05:23 AM
Friday's solar eclipse highlights the importance of energy storage to the continued growth of solar, experts have claimed. Energy consultancy Frost & Sullivan estimate that by covering 85% of the sun; the eclipse rem
Texas City Pulls Plug on Fossil Fuels With Shift to Solar Power
Submitted on: 03/18/15, 06:45 AM
Christopher Martin for Bloomberg: A Texas city just north of Austin plans to begin weaning its residents from fossil
Today's Alternative Energy Headlines
Featured Alternative Energy Product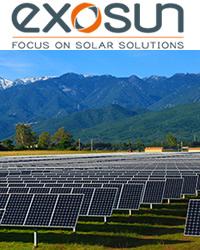 Global leader, Exosun designs, develops and supplies highly reliable and robust solar tracking systems for utility-scale PV plants, delivered with a full range of engineering support services. Its flagship product, the Exotrack® HZ horizontal single-axis tracker, increases plant production up to 25% in comparison to fixed-tilt systems and is a genuine revenue booster for your solar project. UL 3703 compliant, Exotrack® HZ has been designed for fast and simple installation, as well as for minimal preventive operation and maintenance actions. Its unique centralized control-command system can monitor up to 8 MWp of trackers. Exotrack® HZ's intelligent patented tracking process, called SMARTracking™, allows to generate up to 5% higher yield than any other single-axis tracker technology.
Featured Alternative Energy Company

(Hebron, KY, United States of America)
Bonfiglioli designs and manufactures a variety of products for renewable energy applications including inverters for utility-scale solar PV installation, yaw and pitch drives for wind turbines, and mechatronic solutions for hybrid and electric vehicles (consumer and commercial). Worldwide, over 2GW are installed with Bonfiglioli PV inverters and one of every three wind turbines has a Bonfiglioli gearbox. We are commtted to solutions that reduce emissions for a cleaner, brighter future for all.
Upcoming Alternative Energy Events and Conferences