Alternative Energy Articles from the Current eMagazine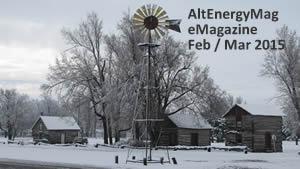 EPA's Clean Power Plan: Challenges Ahead for Sources and States
07/14/14, Chris MacCracken, Steven Fine, Phil Mihlmester, David Pickles and Ankit Saraf, ICF INTERNATIONAL
In this paper, we discuss the critical issues that sources and states face in evaluating EPA's proposal and developing plans to meet the Clean Power Plan requirements.
Nokero Introduces World's Most Affordable Solar Light Bulb
07/14/14, Terri Steele, The ECO Report
Nokero's Next Generation Solar Light Bulb (the N182), Doubles Light Output, Decreases Costs and Lights the Way to Ending Extreme Energy Poverty
Upcoming Tradeshow, Conference & Exhibition Summary - August, September & October
07/14/14, Brandon Hetherington, AltEnergyMag.com
As Summer kicks into full gear we can sit back and enjoy a bit of a break from the Tradeshow schedule. August will see a bit of a lull but starting September and intensifying in October the Alternative Energy tradeshow calendar is full! Here is a summary of what Tradeshows, Conferences & Exhibitions to look forward to in the coming months.
Using Fuel Cells in Unique Product Applications
07/14/14, Chris D'Couto, Neah Power Systems
The three products we offer are the PowerChip, a silicon based fuel cell product targeted for defense and commercial customers, the second product is the BuzzBar Suite that is targeted at consumers for cell phone and tablet charging, and the final product is the Formira product, which is an air based fuel cell technology that generates hydrogen for formic acid and that can be used for larger power ranges.
Biooil and Char Production from Melia dubia
07/14/14, R. Mythili and P. Venkatachalam, Department of Bioenergy, Agricultural Engineering College and Research Institute, Tamil Nadu Agricultural University
Biomass is an important material for the sustainable source of energy. It can generate solid, liquid and gaseous products under different thermochemical conversion technologies. In this study, Melia dubia – a fastest growing energy crop was subjected to pyrolysis. Two products namely, biooil and char were produced and their characteristics were analyzed.
Alternative Energy Stories of the Day
Panasonic and Tesla Sign Agreement for the Gigafactory
Submitted on: 07/31/14, 03:00 PM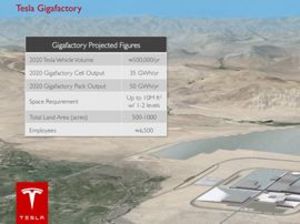 Panasonic Corporation and Tesla Motors, Inc. have signed an agreement that lays out their cooperation on the construction of a large-scale battery manufacturing plant in the United States, known as the Gigafactory.
According to the agreement, Tesla will prepare, provide and manage the land, buildings and utilities. Panasonic will manufacture and supply cylindrical lithium-ion cells and invest in the associated equipment, machinery, and other manufacturing tools based on their mutual approval. A network of supplier partners is planned to produce the required precursor materials. Tesla will take the cells and other components to assemble battery modules and packs. To meet the projected demand for cells, Tesla will continue to purchase battery cells produced in Panasonic's factories in Japan. Tesla and Panasonic will continue to discuss the details of implementation including sales, operations and investment.

The Gigafactory is being created to enable a continuous reduction in the cost of long range battery packs in parallel with manufacturing at the volumes required to enable Tesla to meet its goal of advancing mass market electric vehicles. The Gigafactory will be managed by Tesla with Panasonic joining as the principle partner responsible for lithium-ion battery cells and occupying approximately half of the planned manufacturing space; key suppliers combined with Tesla's module and pack assembly will comprise the other half of this fully integrated industrial complex.
More Utilities Are Shifting to Renewable Energy, Ceres Report Finds
Submitted on: 07/30/14, 06:05 AM
The "new reality" facing electricity consumers and their utility companies is that renewable energy is meeting an increasingly larger share of U.S. energy needs, according to a report released this month from Ceres and Clean Edge.
China Solar Projects Poised to Fuel Panel Price Rebound
Submitted on: 07/28/14, 05:52 AM
The expected recovery in China, which accounts for more than 60 percent of global solar panel output, offers an early sign that manufacturers are succeeding in soaking up supply by building their own projects. The government's push to promote developments closer
The Coming Storage Boom: Project Proposals Nearly Double California's Storage Target
Submitted on: 07/25/14, 05:09 AM
California's push to transform the market for grid-scale energy storage is working even better than expected -- at least on paper. Last year, California created a mandate calling for 1,325 megawatts of energy storage project
China Poised For Significant Expansion In Wind Power Generation
Submitted on: 07/22/14, 03:13 PM
China is the world's largest producer of electricity, surpassing the United States in 2011, with demand increasing alongside its strong, sustained growth in GDP. Electricity generation in China has increased 9.6% annually, from 2005 to 2013, reaching 5,425.
Today's Alternative Energy Headlines
AspectSolar Launches New, More Efficient EP-60 Solar Panel
Submitted on: 07/31/14, 10:52 AM
Consumer plug-and-play panels highly functional, more durable, and charges devices faster.
Solar Photovoltaic Power: The Hidden Dangers - NECA & IBEW Providing Electrical Safety Training Classes
Submitted on: 07/31/14, 10:49 AM
National Electric Contractors Association (NECA) in partnership with the International Brotherhood of Electrical Workers (IBEW) recently provided a solar PV electrical and fire safety training class for Orange County Fire Prevention Officers. These electrical and fire safety training classes are offer free of charge to first responder throughout Southern California.
Panasonic and Tesla Sign Agreement for the Gigafactory
Submitted on: 07/31/14, 10:47 AM
Panasonic will manufacture and supply cylindrical lithium-ion cells and invest in the associated equipment, machinery, and other manufacturing tools based on their mutual approval.
REC Solar Expands Hotel Offerings with Bakersfield Hampton Inn Installation
Submitted on: 07/31/14, 10:45 AM
Hotel reduces cooling costs 44% with solar electric system
Yingli Green Energy and AMB Energia Wytwarzanie Join Hands in Co-developing 30 MW Project Opportunities in Poland
Submitted on: 07/31/14, 10:42 AM
"In this strategic alliance, the partners will jointly work on co-developing a diversified project portfolio to be ready for inclusion into the auction system* in 2015."
Online Now - InterSolar 2014 - Free Publishing for Exhibitors - No Account Necessary


Featured Alternative Energy Product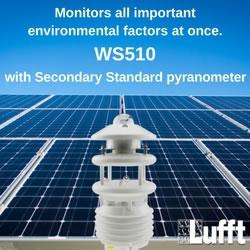 WS501 series Compact Weather Stations for measuring of air temperature, relative humidity, solar radiation, air pressure, wind direction and wind speed. Relative humidity is measured by means of a capacitive sensor element; a precision NTC measuring element is used to measure air temperature. The world renowned technology of Kipp+Zonen CMP3 is integrated. Ultrasonic sensor technology is used to take wind measurements. Measurement output can be accessed by the following protocolls: UMB-Binary, UMB-ASCII, SDI-12, MODBUS. One external temperature or rain sensor is connectable. The WS503 is a similar sensor available with a tiltable pyranometer for plane of array measurements of solar panels efficiency. Surface temperature and rainfall accessory sensors are also available as add on to the weather station.
Featured Alternative Energy Company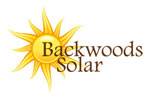 (Sandpoint, ID, United States of America)
Backwoods Solar has been designing and helping customers, worldwide, with customized renewable energy systems, step by step, for over 30 years. Every one of our sales techs live with at least some of the products that we feature on our website and in our catalog. When you order from us you're not just getting products we believe in, you're getting lifelong support from our team of experts.
Upcoming Alternative Energy Events and Conferences