Hot Stories
BrightSource shelves second major solar project this year
Submitted on 04/04/13, 06:24 AM | Click Here for the full article: Mercury News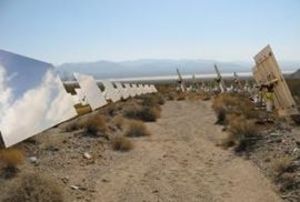 BrightSource Energy on Wednesday shelved a major solar power project in California for the second time this year.
In a document filed with the California Energy Commission, BrightSource said it "has determined there is a need to suspend" its application to permit the 500 megawatt Hidden Hills solar thermal power project until further notice.
The company did not give a reason for the suspension, and company officials were not immediately available for comment.
BrightSource, based in Oakland, said it will continue to evaluate the project, which was to be located in Inyo County near the Nevada border.
In January, BrightSource suspended its 500 MW Rio Mesa project in Riverside County, California after multiple delays in the permitting process.
Late last year, CEC staff said the Hidden Hills project would have "significant" impact on the environment, adding that the use of photovoltaic solar panels "would be environmentally superior" to BrightSource's solar thermal technology.
BrightSource disputed those claims at recent hearings, and the CEC was expected to issue a final decision on the project later this year.
Comments (0)
This story does not have any comments. Be the first to leave a comment below.
Post A Comment
You must be logged in before you can post a comment. Login now.
Featured Hot Product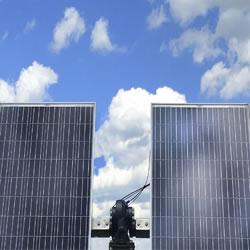 The FlexRack Series G3L is the latest fixed tilt racking system from Solar FlexRack. This system offers the speed and ease of installation unlike any on the market today. The system ships in a pre-assembled folded position and is simply unfolded and set into place on the jobsite. The speed of installation for the FlexRack Series G3L has been verified by a third party industrial time study institute. The FlexRack Series G3L offers unique module mounting options which allow the installer to use clips, direct bolt, or a combination of both for a flexible module mounting solution. The FlexRack Series G3L also offers integrated bonding and wire management options. Stop by our booth to see a demo of the FlexRack Series G3L and learn about our full product line of racking innovations.