Hot Stories
Germany mulls solar panel anti-dumping suit vs China
Submitted on 07/20/12, 09:09 AM | Click Here for the full article: Reuters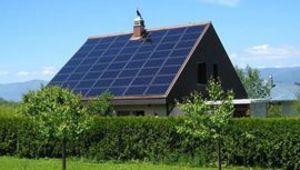 Germany's environment ministry is considering launching anti-dumping proceedings against China over its financial support for solar power firms amid a bitter price war in the industry that has left many German panel producers fighting for survival.
Environment Minister Peter Altmaier told German broadcaster ZDF late on Thursday that there had to be fair competition in the global market and anti-dumping proceedings might be one way of ensuring this.
Altmaier recently suggested higher import duties as another way to prevent price dumping.
"It is also being looked into whether anti-dumping procedures can be launched against China," he said.
The ministry was not immediately available for comment on Friday.
Germany's once-booming solar panel makers are struggling to digest steep cuts in state support and increasing competition.
German firm Solarworld recently brought a suit with American firms in the United States against cheap Chinese imports, with a degree of success.
Comments (0)
This story does not have any comments. Be the first to leave a comment below.
Post A Comment
You must be logged in before you can post a comment. Login now.
Featured Hot Product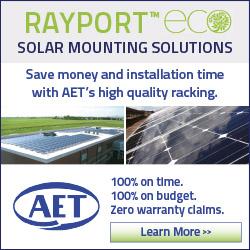 The Rayport AET-430 is the first and only Stainless Steel PV roof mounting system available in the US and Canada. The Rayport is wind-tunnel tested to 120mph and has provisions for direct mount to the roof. Integrated grounding clips and fasteners, along with only 3 part numbers to order contribute to industry-leading assembly times. Rayport fits most framed PV panels along with many frameless panels. Panels are aligned in landscape at a 10 degree tilt and also include EPDM rubber feet under each tray.