Hot Stories
Aqua Caliente Solar Farm now 2/3 completed
Submitted on 07/16/12, 01:29 PM | Click Here for the full article: GigaOM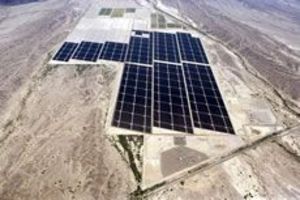 The Agua Caliente solar project in Yuma County, Arizona — which is one of the world's largest solar panel farms — is now two thirds completed, according to the owners and developer of the project, NRG Energy, MidAmerican Solar and First Solar. The solar farm, which is supposed to be completed in 2014, employs 400 to 450 workers per day, and California utility PG&E has a contract to buy the power.
Agua Caliente is now generating 200 MW of solar power, and will provide 290 MW when completed. The project is being funded by a $967 million loan guarantee from the Department of Energy, as well as equity from owners NRG Energy and MidAmerican Solar, which is the energy-focused fund owned by Warren Buffett's Berkshire Hathaway. MidAmerican bought 49 percent of the $1.8 billion farm in January of this year.
Comments (0)
This story does not have any comments. Be the first to leave a comment below.
Post A Comment
You must be logged in before you can post a comment. Login now.
Featured Hot Product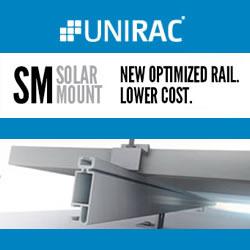 Unirac leads the PV mounting market with industry-leading technology and a breadth of product solutions and services designed to meet the needs of any type of solar installation. We start with the voice of the customer. Unirac collaborates with installers and system integrators who work with a variety of structures and PV modules, in order to deliver mounting solutions that offer the freedom and flexibility, along with the speed, ease and low cost of installation they are looking for. By partnering with the industry's premier integrators and distributors, Unirac delivers custom-designed solutions using highly engineered mounting technology, backed by excellent end-to-end technical support.