Hot Stories
Thin-Film Solar Panel Maker Konarka Files for Bankruptcy
Submitted on 06/04/12, 06:46 AM | Click Here for the full article: Bloomberg BusinessWeek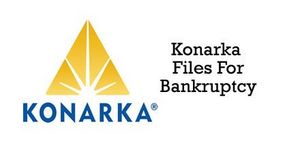 Konarka Technologies Inc., the thin-film solar panel manufacturer backed by Chevron Corp. (CVX) (CVX), Draper Fisher Jurvetson and New Enterprise Associates Inc., filed for bankruptcy in Massachusetts.
"Konarka has been unable to obtain additional financing, and given its current financial condition, it is unable to continue operations," Howard Berke, chief executive officer of the Lowell, Massachusetts-based company, said yesterday in a statement.
Konarka listed $100,000 to $500,000 in assets and $10 million to $50 million in debt in its Chapter 7 filing yesterday in U.S. Bankruptcy Court in Worcester, Massachusetts. Konarka NB Holdings LLC, in a separate filing, listed $1 million to $10 million in assets and as much as $50,000 in debt.
Comments (0)
This story does not have any comments. Be the first to leave a comment below.
Post A Comment
You must be logged in before you can post a comment. Login now.
Featured Hot Product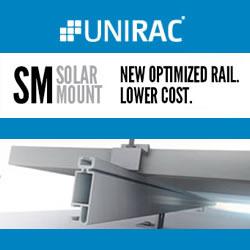 Unirac leads the PV mounting market with industry-leading technology and a breadth of product solutions and services designed to meet the needs of any type of solar installation. We start with the voice of the customer. Unirac collaborates with installers and system integrators who work with a variety of structures and PV modules, in order to deliver mounting solutions that offer the freedom and flexibility, along with the speed, ease and low cost of installation they are looking for. By partnering with the industry's premier integrators and distributors, Unirac delivers custom-designed solutions using highly engineered mounting technology, backed by excellent end-to-end technical support.