Hot Stories
Thin-Film Solar Panel Maker Konarka Files for Bankruptcy
Submitted on 06/04/12, 06:46 AM | Click Here for the full article: Bloomberg BusinessWeek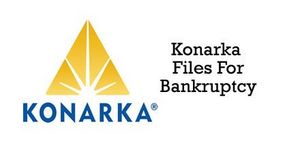 Konarka Technologies Inc., the thin-film solar panel manufacturer backed by Chevron Corp. (CVX) (CVX), Draper Fisher Jurvetson and New Enterprise Associates Inc., filed for bankruptcy in Massachusetts.
"Konarka has been unable to obtain additional financing, and given its current financial condition, it is unable to continue operations," Howard Berke, chief executive officer of the Lowell, Massachusetts-based company, said yesterday in a statement.
Konarka listed $100,000 to $500,000 in assets and $10 million to $50 million in debt in its Chapter 7 filing yesterday in U.S. Bankruptcy Court in Worcester, Massachusetts. Konarka NB Holdings LLC, in a separate filing, listed $1 million to $10 million in assets and as much as $50,000 in debt.
Comments (0)
This story does not have any comments. Be the first to leave a comment below.
Post A Comment
You must be logged in before you can post a comment. Login now.
Featured Hot Product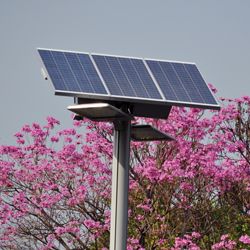 SOL Inc.ís commitment to solar lighting over the past 20 years is built on innovative products, quality systems, and the strongest support and design team in solar lighting. With over 40,000 installations worldwide and an extremely high returning customer rate, SOL is the trusted leader. With a U.S. based facility and a solid presence on over 200 U.S. Federal sites, SOL systems are tested, proven, and easy to install for applications including: parking lots, pathways, parks, trails, roadways, boat launches, campus areas, perimeter security, signs, billboards, transit, shelters and other remote applications. Our solutions lead the industry in patented technology, support, and service. Our ISO 9001:2008 certification indicates our commitment to ongoing excellence in solar lighting.