Hot Stories
Thin-Film Solar Panel Maker Konarka Files for Bankruptcy
Submitted on 06/04/12, 06:46 AM | Click Here for the full article: Bloomberg BusinessWeek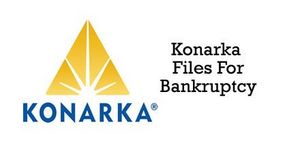 Konarka Technologies Inc., the thin-film solar panel manufacturer backed by Chevron Corp. (CVX) (CVX), Draper Fisher Jurvetson and New Enterprise Associates Inc., filed for bankruptcy in Massachusetts.
"Konarka has been unable to obtain additional financing, and given its current financial condition, it is unable to continue operations," Howard Berke, chief executive officer of the Lowell, Massachusetts-based company, said yesterday in a statement.
Konarka listed $100,000 to $500,000 in assets and $10 million to $50 million in debt in its Chapter 7 filing yesterday in U.S. Bankruptcy Court in Worcester, Massachusetts. Konarka NB Holdings LLC, in a separate filing, listed $1 million to $10 million in assets and as much as $50,000 in debt.
Comments (0)
This story does not have any comments. Be the first to leave a comment below.
Post A Comment
You must be logged in before you can post a comment. Login now.
Featured Hot Product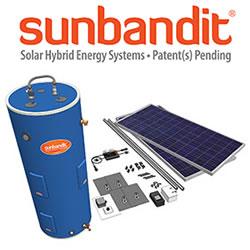 Sun BanditŪ is a revolutionary new way in which solar is used to heat water. This innovative new technology utilizes PV technology to deliver clean, reliable hot water by putting the free energy of the sun to work for you in ways that makes owning a solar system more practical and affordable than ever before. Achieving energy independence has never been easier than with a Sun BanditŪ Solar Hybrid Energy System. Sun BanditŪ patented technologies eliminates the need for complex solar mechanical water heating and replaces it with clean, simple to install and easy to enjoy PV technology to effectively and efficiently provide hot water. With advance micro grid technology and design, Sun BanditŪ can deliver hot water even when the grid goes down. Sun BanditŪ is the simplest solar hot water solution on the market, providing the most easy-to-use and economical way to go solar.