Hot Stories
National labs: Wind energy costs at or heading to all-time lows
Submitted on 06/11/12, 12:59 PM | Click Here for the full article: SNL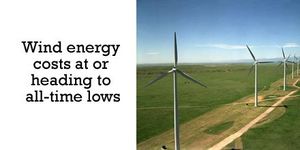 Most studies predict the cost of wind energy will continue to fall through at least 2030, said national laboratory staffers in a new report.
The report, "The Past and Future Cost of Wind Energy," released June 6, is a collaboration among workers from the Lawrence Berkeley National Laboratory and the National Renewable Energy Laboratory, with assistance from European researchers. The crux of the report is that while future trends, drivers and constraints are difficult to predict, the cost of wind-generated electricity will probably continue to decrease in the coming decades.
Onshore wind's levelized cost of energy, or LCOE, fell by a factor of more than three between 1980 and 2000, the researchers said. "However, beginning in about 2003 and continuing through the latter half of the past decade, wind power capital costs increased — driven by rising commodity and raw materials prices, increased labor costs, improved manufacturer profitability, and turbine upscaling — thus pushing wind's LCOE upward in spite of continued performance improvements," they said.
Comments (0)
This story does not have any comments. Be the first to leave a comment below.
Post A Comment
You must be logged in before you can post a comment. Login now.
Featured Hot Product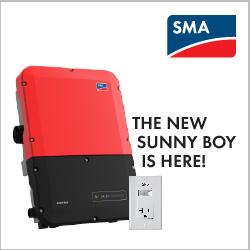 The new SMA Sunny Island 4548-US and 6048-US inverters are based on the proven off-grid technology in the Sunny Island 5048-US but now feature 20 percent more power output. A maximum efficiency of 96 percent ensures peak production, which results in reduced diesel usage in rural communities. More flexible sizing allows for simplified system planning. And, with multicluster technology, up to 12 Sunny Islands can be integrated into off-grid power systems up to 100 kW in size.