Hot Stories
Live from #WP12: Industry, officials voice support for extension of federal wind energy tax credit
Submitted on 06/05/12, 11:46 AM | Click Here for the full article: SmartBlog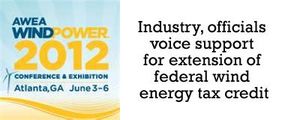 Kicking off the American Wind Energy Association's convention center-sized pitch for an extension of the production tax credit, AWEA CEO Denise Bode said Congress needs to act now to prevent further damage to the industry.
"We are very concerned new wind projects are being shelved," Bode said opening AWEA's annual WINDPOWER conference in Atlanta on Monday. "The bleeding has to stop now."
Bode said she remains optimistic that the production tax credit will be extended before its scheduled expiration at the end of this year, but that the "political logjam" continues to hold up the policy despite bipartisan support.
For more news and PR from this years show visit the AltEnergyMag.com AWEA WindPower Newspage.
Comments (0)
This story does not have any comments. Be the first to leave a comment below.
Post A Comment
You must be logged in before you can post a comment. Login now.
Featured Hot Product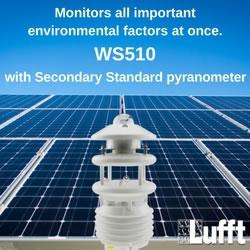 The amount of carbon dioxide had been virtually constant at 280 ppm (particles per million) – i.e 280 gas molecules per million air molecules – the last ten thousand years. However in recent years, this measured value has been increasing rapidly at approx. 2 % per year. A high level of CO 2 in the air within a room causes headaches, tiredness and lack of concentration. The regulation on CO 2 concentration was established in order to evaluate IAQ (Indoor Air Quality). Normal atmospheric air in so-called 'clean air areas' has a level of 360 ppm and approx. 500 ppm in urban areas. The limit of 1,000 ppm ("Pettenkofer Figure") is still seen as being adequate indoor-air quality, which is especially important when regarding all meetings and conference rooms, as well as schools and open-plan offices. As a guideline for school rooms in the USA the limit of 1,000 ppm applies; for workplaces the occupational exposure limit is 5,000 ppm.