Hot Stories
WorldWide Solar Cell Production Growth Flattens but still Gigantic in 2011
Submitted on 03/26/12, 01:14 PM | Click Here for the full article: PHOTON International

Global PV cell production grew to an impressive 37.2 GW in 2011, according to a market survey by PHOTON International - The Solar Power Magazine, for a 36-percent increase over the 27.4 GW produced in 2010.

But the annual survey also reveals a dramatic reduction in year-on-year growth. Compared to a record 120-percent jump in 2010, the 2011 cell output was the PV industry's lowest growth rate since a 34-percent increase in 2003. The survey also shows a continuation of Asian dominance, with six Chinese manufacturers in the top 10 - with Suntech Power in first place for the second year in a row - and two from Taiwan. For the first time since PHOTON International began surveying solar cell producers, the top 10 did not include any solar cell producers from Europe or Japan.

"The days of solar cell production in western countries are numbered," says Michael Schmela, editor-in-chief of PHOTON International. "Like other commodities, solar cell production will continue its rapid shift to low-labor-cost countries in Asia, especially China." In 2008, only 33 percent of solar cells were made in China, a share that grew to an impressive over 57 percent in 2011.

Comments (0)
This story does not have any comments. Be the first to leave a comment below.
Post A Comment
You must be logged in before you can post a comment. Login now.
Featured Hot Product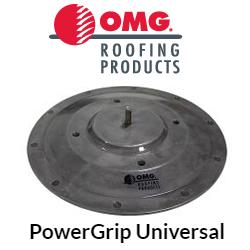 PowerGrip Plus Roof Mount System, a watertight structural attachment system used to secure ballasted solar racks and other equipment to roofs covered with thermoplastic (TPO and PVC) membranes. PowerGrip Plus is designed with wind performance in mind and offers ultimate tensile strength of 2,000 lbf. and ultimate shear strength of 1,075 lbf. Properly installed PowerGrip Plus units reduce rack movement and remaining watertight. PowerGrip Plus units are easy to install, saving both time and labor when compared to alternative options. A wide membrane skirt promotes easy welding in place, and the 15/8 diameter and ½ inch tall mount provides an optimal perch for securing brackets or struts. The exposed 1 inch tall and 3/8 inch diameter bolt and mounting stand are made from corrosion-resistant stainless steel and aluminum alloy for superior long-term performance.