Hot Stories
Lux Research Reveals 2011 Top 10 Module Manufacturers
Submitted on 03/16/12, 07:24 AM | Click Here for the full article: LUX Research

First Solar and Suntech led in module manufacturing in 2011 with both having around 2 GW of module production, according to Lux Research's latest Solar Supply Tracker. Crystalline silicon module prices continue to be at a record low with Tier 1 manufacturers selling around $0.9/W while Tier 2 and Tier 3 manufacturers sold at even lower rates to burn through their inventories and survive the current market conditions.
The top 10 companies added up to 12.5 GW of module production, a significant share at 44% of the 2011 total global module production.
Top 10 2011 Module Manufacturers (In Order)
First Solar - 7% - 2,001 MW
Suntech Power - 6.5% -1866 MW
Yingli Green Energy - 5.5% - 1,554 MW
Trina Solar - 4.9% - 1,395 MW
Canadian Solar - 4.8% - 1,363 MW
Sharp - 4.1% - 1,155 MW
Hanwha Solar One - 2.9% - 825 MW
Jinko - 2.8% - 782 MW
LDK Solar - 2.7% - 774 MW
SolarWorld - 2.7% - 767 MW
Comments (0)
This story does not have any comments. Be the first to leave a comment below.
Post A Comment
You must be logged in before you can post a comment. Login now.
Featured Hot Product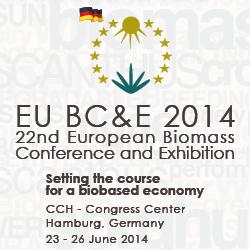 The particular quality of the EU BC&E combines one of the largest biomass science and technology conference with a leading Biomass industry and technology exhibition, attracting the entire professional biomass community from around the globe. The key focus of the 22nd EU BC&E will be interaction between research, industry and policy makers. For this purpose the programme will offer overviews of the latest scientific findings, industrial progress and political landscape and will extend from biomass itself to conversion processes for biofuels, bioenergy and biorefineries and to industrial applications and impacts on the environment. The event is supported by the European Commission, UNESCO, WCRE, EUBIA, UNICA, BEC and other international organisations. The Technical Programme is coordinated by the European Commission, Joint Research Centre.