Alternative Energy Hot Products - Inverters, Controllers, Surge Protection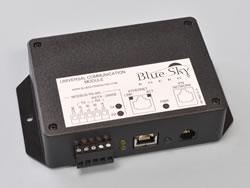 The new Universal Communication Module (UCM™) provides a full featured communication bridge or gateway between Blue Sky Energy's Integrated Power Net (IPN™) based charge controllers and external systems. Our newest product works with all IPN based Solar Boost charge controllers to allow for remote access via Modbus RS485, Modbus I/P and embedded Ethernet HTTP web site driver. Additional key benefits include periodic FTP data upload to a remote server, 128 days of data logging, and capability to access data and setup parameters world wide. Contact us at www.blueskyenergyinc.com or visit us at Solar Power Internaional. Booth Number: 1121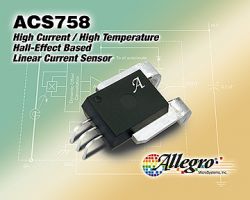 The ACS758 is a high-current, Hall-effect-based linear current sensor IC that provides an economical and precise solution for AC or DC current sensing. This device offers considerably higher bandwidth and reduced output noise. Features of the ACS758 include:
Capable of 200 A continuous current at 85°C ambient temperature
Over current capable to 1200 Amps for up to 10 ms (passed > 10 pulses)
Excellent thermal performance due to the 100 mΩ conductor resistance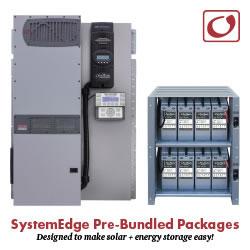 Off-grid or on-grid, system designers and installers now have a comprehensive power conversion and storage solution from the name they trust: OutBack. Engineered from the ground up, OutBack's preassembled systems make balance-of-system components easier to specify and install in any residential or commercial installation. The Radian packs over 8,000 Watts of pure sine-wave continuous power and can be stacked into an 80 kW configuration for larger applications. The Integrated Battery Rack (IBR) is a 28.8 kWh one-box solution with all electrical connections made at the factory and shipped fully-assembled (without batteries) for quick connection on the jobsite.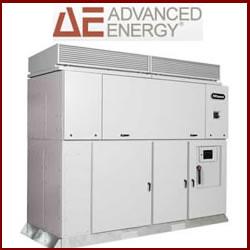 Advanced Energy (Nasdaq: AEIS) is a global leader in reliable power conversion solutions used in thin-film plasma manufacturing and solar energy generation. The company's solar energy business delivers highly reliable inverters, complimentary Balance of System (BoS) products, and robust Operations and Maintenance (O&M) services that allow our customers to secure more solar projects and grow their business. AE Solar Energy enables utility scale, commercial, and residential solar project stakeholders to offer system owners a lower Levelized Cost of Energy (LCOE) and confidence their PV system will deliver on long-term production goals. With more than 30 years of leadership in delivering innovation energy solutions, combined with a legendary reputation for customer service, AE is a trusted partner to solar project developers, financiers and beneficiaries around the globe.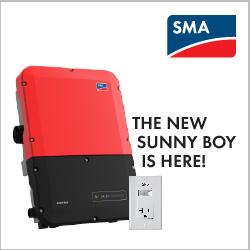 The new SMA Sunny Island 4548-US and 6048-US inverters are based on the proven off-grid technology in the Sunny Island 5048-US but now feature 20 percent more power output. A maximum efficiency of 96 percent ensures peak production, which results in reduced diesel usage in rural communities. More flexible sizing allows for simplified system planning. And, with multicluster technology, up to 12 Sunny Islands can be integrated into off-grid power systems up to 100 kW in size.