Alternative Energy Industry Newsletter - Nov 2010
>>> Articles
Increasing the Efficiency of Utility-Scale Solar Plants with Secure Wireless Technology
11/09/10
Solar plants can exist over a large geographical area and operators must be able to easily and quickly determine the 'health,' status and performance of individual assets and the system as a whole.
Studies on Lignin Substitute for Diesel Fuels
11/09/10
Lignin as a substitute for diesel fuel is derivative waste from agricultural and forestry production, which does not need any dedicated cultivation and is regenerated at a rate of 50 billion tons per year on the Earth.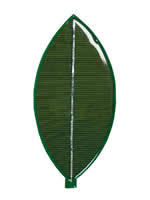 Therefore, lignin does not have resource supplies constraint or cost concern. Taken into account cellulose pulp as a byproduct in lignin production, the actual cost of lignin is almost zero.
Sonelis Technologies: Custom Shape Solar Panels
11/09/10
As the market for solar powered devices matures, more and more consumers will demand aesthetics to play a bigger role in the overall design of the product. Adding a black rectangular solar panel on top of a device might not be good enough anymore.
Read More Articles in the Current eMagazine
---

The Schneider Electric Renewable Energies Business is a world leader in the development, manufacturing and marketing of advanced power electronic products and systems for the renewable markets. www.schneider-electric.com
---

Rolls has been producing premium batteries specifically designed for the renewable energy market since 1984.  That's why those who can't afford to go without power know they can't afford to trust anyone else.
www.rollsbattery.com
>>> Hot Story

The U.S. Green Building Council, as it kicks off its annual Greenbuild conference this week, is announcing a major milestone: its certified commercial buildings now exceed 1 billion square feet. Another 6 billion or so square feet of projects are registered around the world under the private group's LEED (Leadership in Energy and Environmental Design) program, one of the most comprehensive and best-known green building standards. "This traction demonstrates the transformation of the way we design, build and operate buildings," said Rick Fedrizzi, the group's president and CEO, in a statement. "Not only does green building contribute to saving energy, water and money, it also creates green jobs that will grow and energize our economy." LEED's rapid growth continued, albeit at a slower pace, during the recent U.S. economic downtown, according to the group's data. Since it was introduced in 2000, more than 36,000 commercial projects and 38,000 single-family homes have participated and of those, 7,194 commercial projects and 8,611 homes are complete and have met the criteria. LEED requires reductions in energy and water use as well as recyclable, locally sourced and non-toxic building materials.
>>> Hot Product
To protect wind energy project investments and assure the quality of wind farms, SGS Renewable Energy offers for each phase of a wind farm project a wide range of Wind Energy Services ensuring that the wind farm will perform successfully throughout the intended lifecycle: 0. Conceptual Phase 1. Design Basis and Site Assessment 2. Site Specific Design of Wind Turbine and Foundation 3. Manufacturing 4. Transportation and Installation 5. Commissioning 6. In-Service
---

Schüco - A worldwide leader for energy-efficient buildings. Driven by its competence in solar and façade technology.
http://www.schueco.us/
>>> Upcoming Sponsored Events
| Date | Event Name | Location |
| --- | --- | --- |
| Nov 17-19 | BUILD BOSTON 2010 | Boston. MA |
| Dec 04 - 16 | INTERSOLAR INDIA | Mumbai, India |
| Dec 06 - 07 | SOLAR CANADA 2010 CONFERENCE AND EXPOSITION | Toronto, ON |
| Dec 07 - 09 | SMALL & COMMUNITY WIND CONFERENCE & EXHIBITION | Portland, Or |
| Jan 24 - 26 | PARKS ASSOCIATES SMART ENERGY SUMMIT 2011 | Austin, TX |
---

DuPont Photovoltaic Solutions portfolio of PV materials is key to crystalline silicon and thin film solar cell and module manufacturing. Our products help increase the efficiency and lifetime of solar modules.
>>> Self Serve Marketing Features
Publish Your Story at AltEnergyMag
The process is very simple. Just email the article (news@altenergymag.com) along with any diagrams, photos etc. that you wish to have included. Length is not restricted. We do all the formatting and title graphics etc. and then let you preview the finished product before it goes live.  Biographies and company links can also be included.

Please bear in mind that we seek educational articles focusing on the technologies and benefits to readers rather than simple product cut sheets and promotional material.
Publish Your News
Just copy and paste news stories
Free Service
Google News Source
Free Company Directory Listing
Click Here to get started
Self Marketing Program
Enhanced Company Listings, Hot Product Listings, Enhanced News Publication Services, Special Event News Reports, Discounts and Special Offers
Send eMail to sales@altenergymag.com for details
---
Tell your friends about this newsletter. Keep up to date with the Alternative Energy Industry and all the new products it involves.
Please help us thank our sponsors and keep this resource free by visiting their websites and telling them you saw their ads at altenergymag.com.
Many thanks for your continuing support.
Click Here for Promotional Opportunities

Bob Hetherington bobh@altenergymag.com
You are subscribed to our General List as [email]
We have many options for email subscriptions. This will insure that you receive content specific information in a timely manner. Please click the "Manage your subscription" link in the footer of this message. Then click "View my profile" to select the content you wish to receive. This information can be updated at any time. Our goal is to provide the information you want when you want it.
We look forward to staying connected.