Alternative Energy Newsletter - October 2011
>>> Articles - New Features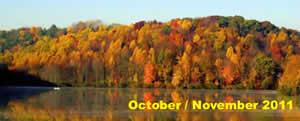 Q and A about Solyndria and the Clean Energy Industry
10/01/11
In 2009, there were 2.2 million green jobs in America, according to the U.S. Bureau of Labor Statistics. By July of this year, the number was 2.7 million, according to the Brookings Institution. That compares with 375,000 jobs mining coal, producing oil and gas and turning fossil fuels into consumer products.
Lithium-ion batteries for efficient storage of renewable energy and mobile power solutions
10/01/11
Lithium-ion technology is currently more economically and environmentally viable than other existing battery technologies. It will likely be both the present and the future of sustainable storage of renewable energy and mobile power solutions.
Iowa Now Gets 20% of Electricity from Wind
09/30/11
Iowa has led the nation in attracting wind energy manufacturers and building a robust supply chain that supports more than 2,300 jobs and involves over 80 Iowa businesses.
Plug Power Case Study: Wegmans Food Markets, Inc.
09/30/11
The idea of using hydrogen fuel cells instead of lead- acid batteries in the material handling equipment was introduced because of significant benefits offered by the alternative energy power source—increased sustainability, less maintenance requirements and operator self-sufficiency.
Concentrated Solar Power (CSP) - Global Market Size, Competitive Landscape, Regulations & Investment
09/30/11
In 2010, global CSP investments primarily came from Spain and the US. Of total investments in 2010, 59.2% were made in Spain and 28.8% in the US. Spain also recorded the highest number of installations in 2010. Annual CSP capacity additions reached 350MW in 2010 due to the introduction of the FIT scheme.
>>> Solar Power International 2011
Our Special Tradeshow News Report is online now so please take a minute to add your news releases and announcements --- it's free and will remain online forever.
Read the Report Here -------------- Add Your News Releases Here
Many thanks to these sponsors for helping to provide this feature to our readers and supporters
---

Rolls has been producing premium batteries specifically designed for the renewable energy market since 1984.  That's why those who can't afford to go without power know they can't afford to trust anyone else.
www.rollsbattery.com
>>> Hot Story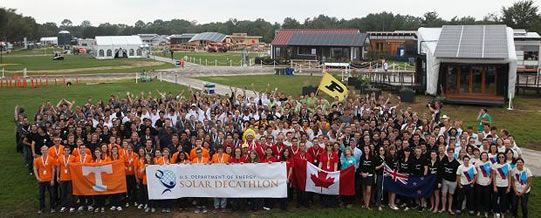 The U.S. Department of Energy Solar Decathlon challenges collegiate teams to design, build, and operate solar-powered houses that are cost-effective, energy-efficient, and attractive. The winner of the competition is the team that best blends affordability, consumer appeal, and design excellence with optimal energy production and maximum efficiency. 
AltEnergyMag.com was on hand to check out this years entrants and has highlighted them in a 4 part series.
Results:
Overall Winner - The University of Maryland won top honors overall by designing, building, and operating the most cost effective, energy efficient and attractive solar powered house. Purdue University took second place followed by New Zealand (Victoria University of Wellington) in third place.
Peoples Choice - Appalachian State University. "The team's passion and enthusiasm were contagious," said Terri Jones, Solar Decathlon Communications Contest official. "The People's Choice Award is a popular vote, and I believe the Solar Homestead house and team appealed to people on many levels."
Communications Contest - Middlebury College,  T"his team's holistic approach to communications was refreshing; they achieved in all aspects of communications—not just in one area," said Ryan Park, director of business development for REC Solar Inc., who presented the award on behalf of the Communications Contest jurors. "This team made renewable energy technologies familiar to the public, which we believe will help people more easily embrace these technologies. And isn't that what it's all about?"
Engineering Contest - New Zealand (Victoria University of Wellington).  "The New Zealand house was beautifully executed, with extreme attention to detail and craftsmanship and an intuitive tree-ring visualization system, which makes it easy to understand energy use throughout the house," said Engineering Contest juror Dr. Hunter Fanney.
Architecture Contest - The University of Maryland.  "WaterShed achieves an elegant mix of inspiration, function, and simplicity. It takes our current greatest challenges in the built environment—energy and water—and transforms them into opportunities for spatial beauty and poetry while maintaining livability in every square inch," said Architecture Contest Juror Michelle Kaufmann.
Affordability Contest -  We have a tie between Parsons The New School for Design and Stevens Institute of Technology who built Empowerhouse for less than $230,000,  Team Belgium (Ghent University) With its E-Cube  valued at $249,568.09.
---

REC is a leading vertically integrated player in the solar energy industry. Ranked among the world's largest producers of polysilicon and wafers for solar applications, and a rapidly growing manufacturer of solar cells and modules.
www.recgroup.com/
>>> Hot Product
Ideal for areas where space is lacking for standing PV systems or when power optimization is wanted, the Park@Sol Carport system creates a shaded parking spot while generating solar power. Standard and custom designs available and easily integrates electric vehicle (EV) charging stations.
---

Trojan Battery Company is the world's leading manufacturer of deep cycle batteries. We offer advanced flooded, AGM and gel batteries that provide rugged durability and maximum, long lasting performance to meet the requirements of today's advancing renewable energy and back up power systems.
>>> The Next Big Thing?
The Robotics industry is booming.
Join us as we launch into a new adventure. RoboticsTomorrow is a community website where those of you who work or are interested in the Robotics Industry are invited to contribute articles, news and product information for your peers to read and discover. Just like AltEnergyMag, our philosophy is to create an outlet where the industry can report on itself.
You'll find the same familiar features that you expect from us including:
Robotics eMagazine with articles focused on the industry, contributed by experts from around the globe
News page for recent Press Releases
Hot stories reported from around the industry
Find or promote Robotics Companies, Products and Events
If you are interested in contributing an article, interview or case study for publication please email us at info@roboticstomorrow.com.
Read More - RoboticsTomorrow
>>> Upcoming Sponsored Events
>>> Industry Forums

Please take a moment to sign up and post your questions and share your expertise.
We've added news feeds from Peter Lynch (Solar Stock Analysis), The Fuel Cell and Hydrogen Energy Association, Oilprice.com and Fuel Cells 2000. We're looking for more so let me know if you have a news feed that you would like to include here.
If you have ideas for new topics, methods or features, don't hesitate to voice them. We have set up what we think are some important forums but this is just the beginning so we need your input and participation to make it grow into a valuable source of information.
>>> Self Serve Marketing Features
Publish Your Story at AltEnergyMag
The process is very simple. Just email the article (news@altenergymag.com) along with any diagrams, photos etc. that you wish to have included. Length is not restricted. We do all the formatting and title graphics etc. and then let you preview the finished product before it goes live.  Biographies and company links can also be included.

Please bear in mind that we seek educational articles focusing on the technologies and benefits to readers rather than simple product cut sheets and promotional material.
Publish Your News
Just copy and paste news stories
Free Service
Google News Source
Free Company Directory Listing
Click Here to get started
Marketing Program
Enhanced Company Listings, Hot Product Listings, Enhanced News Publication Services, Special Event News Reports, Discounts and Special Offers
Send eMail to sales@altenergymag.com for details
---
Tell your friends about this newsletter. Keep up to date with the Alternative Energy Industry and all the new products it involves.
Please help us thank our sponsors and keep this resource free by visiting their websites and telling them you saw their ads at altenergymag.com.
Many thanks for your continuing support.
Bob Hetherington bobh@altenergymag.com
You are subscribed to our Newsletter List as [email]
We have many options for email subscriptions. This will insure that you receive content specific information in a timely manner. Please click the "Manage your subscription" link in the footer of this message. Then click "View my profile" to select the content you wish to receive. This information can be updated at any time. Our goal is to provide the information you want when you want it.
We look forward to staying connected.